Guided snorkeling tour

, free diving in Pointe-Noire, Guadeloupe.
Explore the cousteau Marine Park
An Ba Dlo La Guadeloupe-Plongée, is labeled Esprit Parc, the National Parks of France's brand.
It rewards natural activities that are part of sustainable tourism development and guarantees authenticity and quality of service.
An Ba Dlo La offers guided webbed hikes in the heart of the Parc, in the Cousteau Reserve.
Guided snorkeling tour in the Cousteau Marine Park, Pigeon Islands Reserve.
Your guide is a caribbean wildlife expert who will find, depending on the streams, the place that will hold the best encounterings.
He will at all time be near you in the water, will comment the tour and will answer every question you may have during the activity.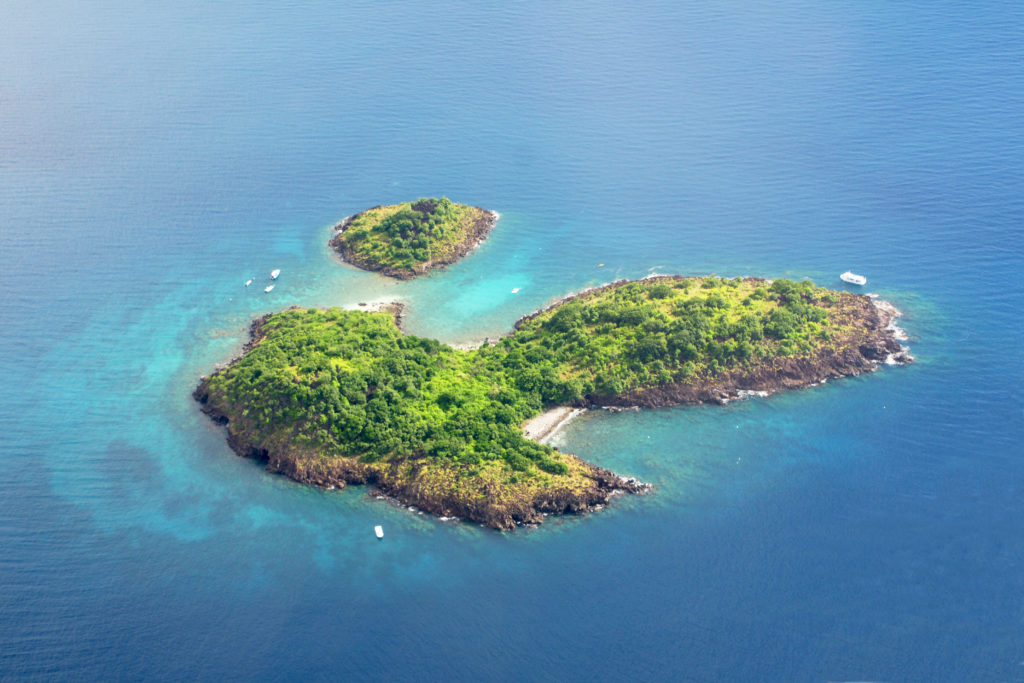 Book your snorkeling Tour online
Online booking is available in French langage
Make sure you get your places on the tour by choosing the product below and the proper rate:
Individual rate for Adult and Children: Adulte et Enfant
Family Pack (2 Adults and 2 Children): Pack Famille
5 to 9 persons: Groupe 5 à 9 personnes
10 and more persons: Groupe 10
Beginners or advanced
Free diving courses are provided by Antoine MAESTRACCI, National Free Diving Instructor, founder of the first free diving school in Guadeloupe, but also former Captain of the French Team which won a Gold medal at the CMAS Games. His experience allows him to be able to teach you in an appropriate way, no matter of your level or experience.
UNDERWATER ACTIVITIES: OUR PASSION!
For all of our activities we welcome you on leeward side of the island, in the caribbean sea of the Guadeloupe, "The beautiful waters' Island".
It was the ideal place to share our passion of the sea.
After spending our last years in France building what free diving is, near pools with the French Free Diving Team, it was time to come back. Far away from sport performance, coming back to the simple happiness of being in the water, watching and trying to understand a wild nature who only shows herself to the ones who know how to love her.
Our quest for harmony with the sea is a long yet really exciting journey, sharing a little bit of it with you gives it an extra reason to be : the beauty and passion are only worth if shared ! This is the story of how AN-BA DLO LA was created.
By the way, what does "AN-BA DLO LA" stand for ?
It's creole, naturally, we are living in Guadeloupe and respecting and promoting the culture of our welcoming land with a name that really comes from here seemed essential to us. It simply means "UNDER THE WATER"!